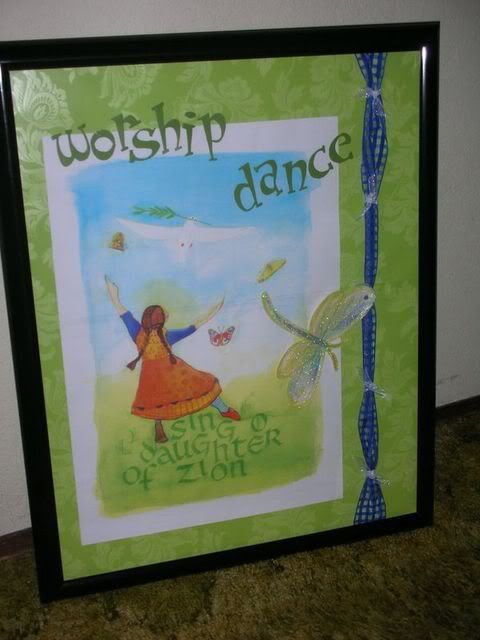 I spent sometime on Saturday
creating just for me.
I've had this art print for a long time and have wanted to do something with it but what? It is an odd size and I wasn't going to pay to have it framed! The kids went out to brunch and a movie with my step mom and my husband took off for a little while. So on my worship music went and it all came together, imagine that!! I can say it is something that
I am so excited and proud of, it just makes me happy!!
Our Easter was
relaxed
, church in the morning and brunch with my parents at a local restaurant. For a long time now I've only made a 'family easter basket', we have wanted to focus on the real reason for easter. So everyone gets something special along with a family gift. I think though,
my favorite thing
this year was going out to brunch with my parents. My daughter took pictures of all the beautiful desserts(you know the ones, so beautiful you can't eat them all) and had to take photos of everyone's plates. The joy on her face at the age of 11 was priceless. Then my Husband got into it! He borrowed my Dad's camera with his new fish eye lense and took pictures of our faces!! Oh my gosh, we were laughing so hard we were crying!!! I can't wait to scrapbook those pictures!! HHHhhhmmmm....maybe a good time to learn photoshop? The family photo would be so
GREAT!!!
lol